Title: Professor. Member of IGAD High Level Mediation Roster Since 2014
QUALIFICATIONS
2018 - Partnership for African Social & Governance Research Institute of Development Studies' Postgraduate Certificate in Advanced Research Design.
2014 - The Inter-Governmental Authority for Development High Level Mediation Certificate of Competence.
2014 - The Partnership for African Social & Governance Research Master of Research in Public Policy Specific Professional Development Postgraduate Instructor's Certificate.
2007 - MA Educational Management (with specialization in Higher Education and Development), Makerere University Kampala.
1984 - Master of Public Administration (PWU-USA).
1974 - BA (Hons) Social Sciences [ Majoring in Political Science and International Relations] Makerere University Kampala
PREVIOUSLY HELD POSITIONS IN THE DIPLOMATIC SERVICE AND ACADEMIA

Head of the Department of Diplomacy in the School of Arts and Social Sciences of Uganda Martyrs University (UMU); a chartered faith-founded private University established in 1999 by the Catholic Episcopal Conference of Uganda.
Director of the East African School of Diplomacy and International Studies, UMU. 2009-2017
Founding Director of Uganda Martyrs University's Lubaga Campus, 2010-2017
Part-time Lecturer in the MA Leadership and Human Relations Programme, Faculty of Arts, Department of Religious Studies, Makerere University 2005-2010.
Head of Chancery, Deputy Head of Mission, Uganda Embassy, Tripoli 1989 - 1992.
Chargé d' Affairés / Head of Mission, Uganda Embassy, Khartoum 1982 - 1986.
Head of Chancery, Uganda Embassy, Khartoum 1980 – 1982.
Foreign Service Officer Grade VI [starting rank for career FSOs] Ministry of Foreign Affairs Headquarters, Desk Officer / Africa and the Middle-East - 2 May 1974.
SEMINARS / WORKSHOPS / CONFERENCES ATTENDED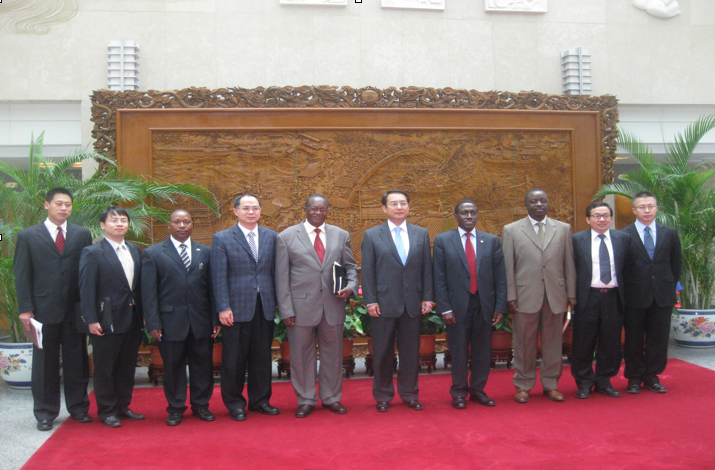 October 21st 2019 – Uganda Ministry of Foreign Affairs Professional Foreign Service Officers' Induction course held at the Uganda Civil Service College, Jinja, Professional Trainer/ Consultant.
July 2019 - The 4th Annual IGAD Retreat held at Juba, South Sudan. Facilitated Session 7 on Challenges and Prospects towards incorporating Mediation and Dialogues in Post Agreement phases and delivered the wrap-up summary of proceedings. Roster Member/Facilitator.
June 26-28, 2019 – Gender Responsive Training for IGAD Mediators held at Mombasa-Kenya, at which a lecture on Engendering mediation of political dialogue in Uganda was delivered. Roster Member/Facilitator.
January 24-25, 2019 – IGAD-EU Peer to Peer Experience Sharing workshop held at the Sheraton Hotel, Kampala. Roster Member/Participant.
September 12-14, 2018 - IGAD Third High Level Retreat on Mediation: Enhancing Dialogue and Reconciliation for Conflict Prevention and Transformation held at Jupiter International Hotel, Addis Ababa, Ethiopia. Roster Member/Session Facilitator.
January 22, 2018 – Workshop on Assessing Rigor in Qualitative Research using TACT framework held at the College of Education and External Studies of Makerere University. Participant.
January 2018 - Public Forum on Higher Education on the theme: Ranking and internalization in higher education – New developments and implications for African universities, held at Makerere University. Participant.
SPECIAL SKILLS
Preparing governmental official briefs, reports and Information Papers; teaching adult learners; Human Relations Skills.
Consultant in Art and Science of Diplomatic Protocol.
Preparing, training and inducting newly recruited Foreign Service Officers into the profession of Diplomacy.
Writing Newspaper OpEds, commentaries, etcetera.